Attention: The Right CV Will Help You Land Your Dream Job!
Easily Create The Perfect CV In Less Than 30 Minutes – And Finally Get The Quality Interviews You've Always Wanted!
Have Recruiters Call You With Quality Job Interviews
As you know, getting interviews in the current market isn't easy.
Your CV is of course your ticket to your next interview, so it makes sense to upgrade your interview ticket and outshine the competition.
Our Professional CV Kit is produced with the specific purpose of enabling you to quickly produce an effective Professional CV that wins you interviews – without spending the £395 to £950 it takes to hire a decent professional CV writer.
Produce a Compelling, Professional CV With Our Unique 7 Step System
We've structured the Professional CV Kit in order to make it as simple for you as possible to quickly produce a high-class professional CV.
We take you step-by-step through the entire process in plain English. We guide you through each stage of writing your CV with very clear, easy to follow information and examples for every section of your CV.
In addition to clear, step-by-step help with the contents of your Professional CV, we also include 8 stunning Professional CV templates and samples covering various job functions.
Here's What You Get To Dramatically Improve Your CV…
Preparation and Questions To Ask Yourself - in this section we take you through exactly how you need to prepare for the production of your effective Professional CV.
Professional CV Keypoints - here we look at various factors that help to ensure that everything in your Professional CV counts and helps you to get more interviews. Specifically, we look at:
What your CV is not
The most effective CVs are…
What you must leave out of your Professional CV
Professional CV length
Why evidence is important
Why pronouns and articles do not belong in a CV
Keywords are crucial
Why you should not use the phrase "responsible for"
Organisation of your CV
Proof reading
Components of a CV - we show you exactly how to produce each section of your professional / Professional CV for maximum impact and provide examples for each of the following areas:
Summary / Profile
Key Achievements
Professional Experience
Education
Additional Sections (Affiliations, Technical Skills, Activities)
Creating a Scanable and ASCII CV
Professional CV Templates - your kit includes stunning, professional, CV templates in Word format, ready for you to use immediately. These effective Professional CV templates contain effective layouts and pointers for your CV and cover the following functions:
Sales
Technology
HR
Operations
Law
Consulting
Finance
Professional CV Samples - see what the finished article will look like.
Professional Career Profile Examples - the Career Profile or Summary, is another key part of your CV. Here, we provide examples of profiles for different job functions that you can easily modify to suit your needs.
Writing Effective Bullet Points Using Action Keywords - bullet points are the building blocks of any CV. Here we look at how you create highly effective bullet points for your Professional CV using the following process:
Choose The Contribution
Specialisation
Get The Level Right
Pick and Pair Keywords (from 177 Action Keywords)
Perfecting
Examples
More Writing Guidelines and Points to Consider - once you've produced your CV, we present some additional considerations.
Easily Write A CV That Will Help You To Get The Interviews You Deserve
If you are out of work or stuck in a job that no longer challenges you, can you really afford not to have the best CV possible?
Think about it. Every day you put off creating a compelling CV is a day that somebody else might be taking your dream job.
Claiming your Professional CV Kit is the first step to getting quality interviews and finding that next great job.
Just claim your Professional CV Kit today. You can start right now as I will send you the download link to your Professional CV Kit immediately.
Claim Your Great, Interview-Getting CV Today
Claim your copy of the Professional CV Kit today and rather than spending £495 to £1,200 on a top CV writer, you can access all of the information and templates in the Professional CV Kit for a year for just £69.95 £29.95.
Claim your copy now and we will send it to you immediately
Start Creating Your Great CV Now
Claim your copy now on Worldpay's 128-bit encrypted secure server, and we'll email you simple download instructions immediately. Worldpay is part of the Royal Bank of Scotland, the World's fifth largest banking group.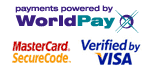 P.S. There are lots of great jobs out there – but you can't get them until your CV gets your foot in the door! Order The Professional CV Kit today and move closer to the job of your dreams!
P.P.S. You could end up paying professional CV writers hundreds of pounds and still not end up with the powerful CV you need. Claim your Professional CV Kit and learn how to create the best CV possible for only £69.95 £29.95.
P.P.P.S. The discount applies to the first 500 people to claim the latest version of The Professional CV Kit, at just £69.95 £29.95. Claim your kit now – if you miss out, there is nothing I can do.
P.P.P.P.S. Remember, The Professional CV Kit is backed up by my 100 percent money back guarantee. You risk nothing when you claim your Professional CV Kit today.
Your order is processed on Worldpay's SECURE 128 bit encrypted server. Your information is secure and will never be sold, or shared with any third party.